Challenges remain for British PM despite landslide win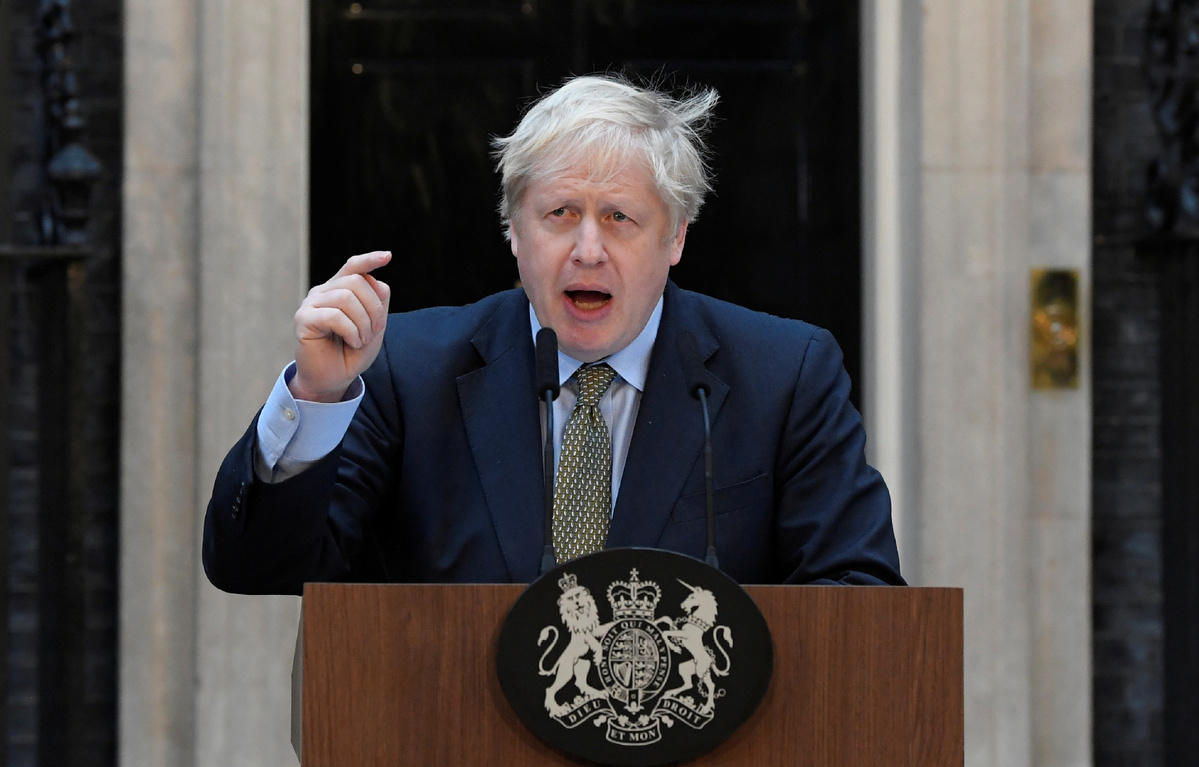 LONDON -- Champagne corks could be heard popping from 10 Downing Street as British Prime Minister Boris Johnson celebrated his landslide victory in Friday's general election.
With 365 MPs in the House of Commons, the ruling Conservatives appear untouchable, with an 80-seat majority, as they prepare next week to gather in the chamber to start putting into place the promises made by Johnson in his election manifesto.
Despite the scale of the win -- which could mean Johnson in power for a decade -- warnings continued Saturday that Johnson faces many challenges in the weeks, months and years ahead.
"While the prime minister has won a clear majority, he can expect the shortest honeymoon ever," said Frances O'Grady, general secretary of the British Trades Union Congress (TUC). "After nine years of failed austerity, the pressure is now on the government to boost living standards and inject real investment into our National Health Service (NHS) and public services."
"There are no more excuses for Boris Johnson on Brexit. In the year to come, he must deliver a deal with the European Union (EU) that protects jobs, rights at work and peace in Northern Ireland," said O'Grady.