Chinese co-working space provider Ucommune files for US IPO
Xinhua | Updated: 2019-12-13 14:33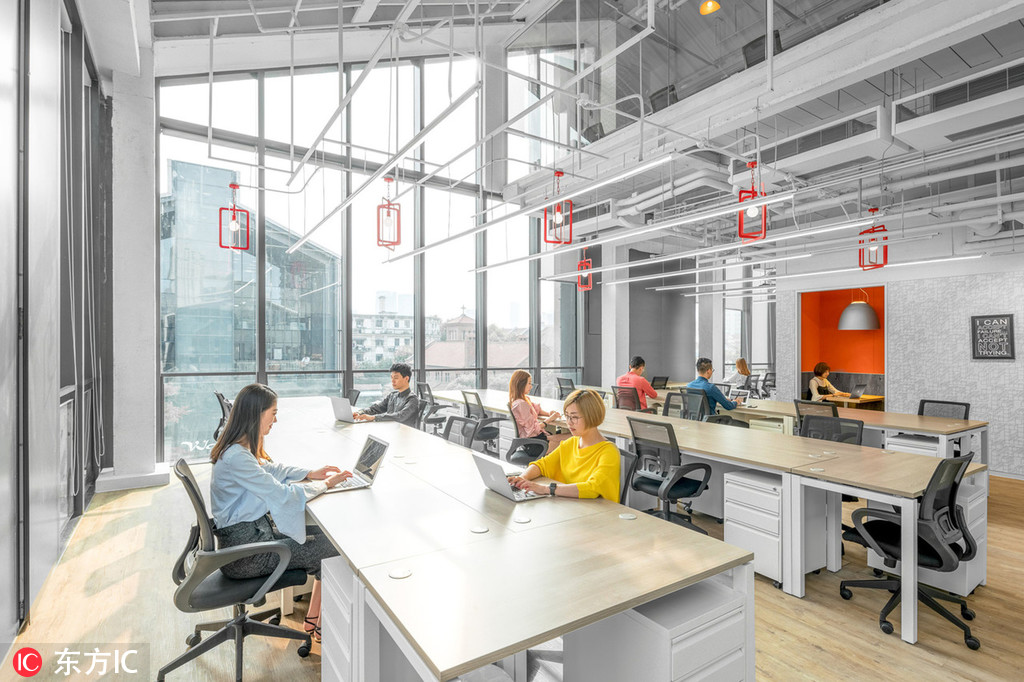 NEW YORK - Ucommune, a leading provider of shared work space in China, filed on Wednesday for an initial public offering on the US stock market.
The company plans to list on the New York Stock Exchange under the ticker symbol "UK," with an expectation to raise up to $100 million, according to its prospectus filed with the US Securities and Exchange Commission.
Haitong International and China Renaissance are the joint bookrunners on the deal. No pricing terms were disclosed.
Founded in 2015, the Beijing-based Ucommune said it operates "the largest co-working space community in China in terms of the number of co-working spaces, aggregate managed area and number of cities covered in China as of Sept 30, 2019," citing a report by market research firm Frost & Sullivan.
A co-working space is an office space where different companies or individuals share the same working environment, creating a community in the office space.
Driven by urbanization and a transformation in working culture, there exist robust demands for flexible and innovative working space in China, creating a significant opportunity for the industry.
According to Frost & Sullivan, the market size of China's co-working space industry, comprising rental revenue and service revenue, surged to 17.41 billion yuan ($2.48 billion) in 2018 from 1.17 billion yuan 2013 ($170 million) and is expected to reach 132.28 billion yuan ($18.84 billion) in 2023.
The number of Chinese firms listed on the US exchanges has increased in recent years. As of Wednesday, the S&P US Listed China 50 index, which is designed to track the performance of the 50 largest Chinese companies listed on US exchanges by total market cap, stood at 3,063.65, marking a 33.71-percent gain for the year-to-date returns.