Chinese excavator makers build on solid foundations
By Jing Shuiyu | China Daily | Updated: 2019-12-13 08:41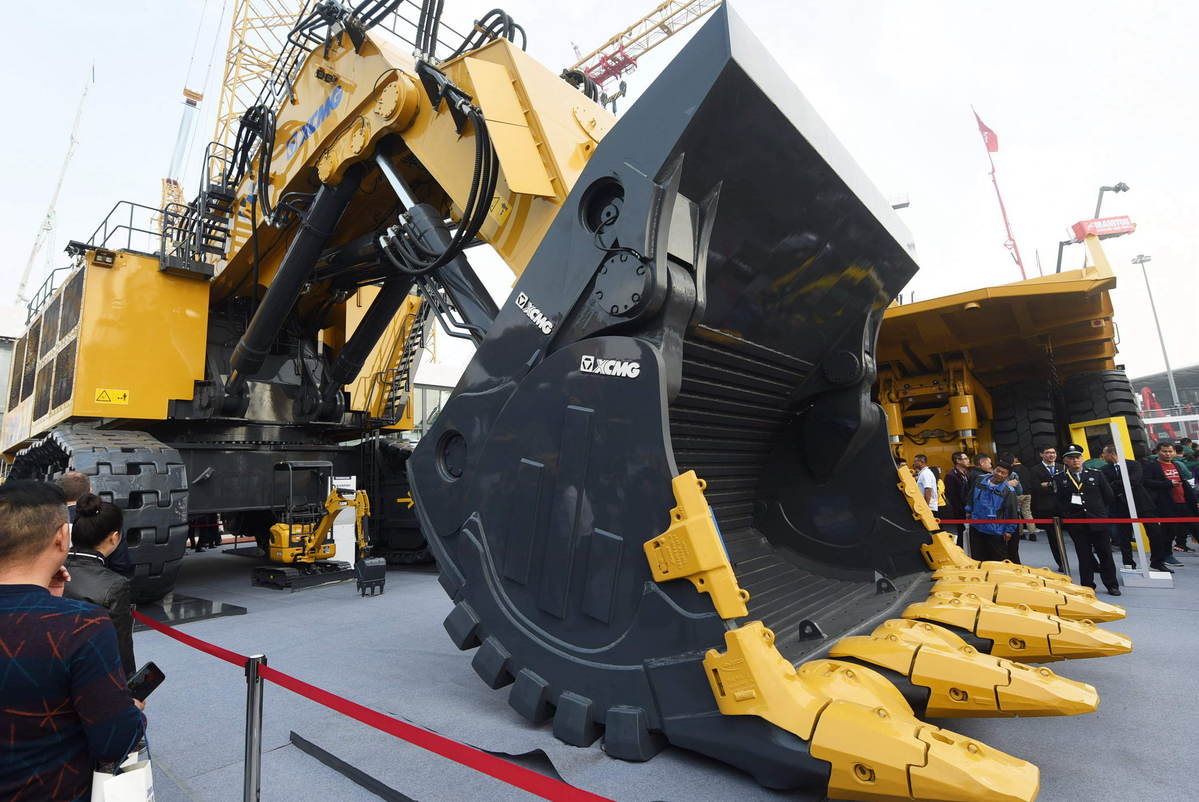 Chinese excavator makers posted robust year-on-year sales during the first 11 months of the year on the back of growing fixed asset investment and device replacement requirements, experts said.
Twenty-five leading manufacturers in the construction machinery equipment sector sold 215,538 excavators during the period, a year-on-year increase of 15 percent, according to data released by the China Construction Machinery Industry Association.
The figure in the first 11 months has already exceeded the annual sales of 203,420 units in 2018 and the full year numbers will set a record.
Excavator sales are usually seen as an indicator for economic vitality, because demand for the digging machines is associated with property and infrastructure development.
Zhang Dongming, a researcher on the machinery sector with Bohai Securities, said: "There has been steady sales growth of excavators and other construction machinery products since the beginning of this year."
He attributed such a growth to the uptick in investment in fixed assets like real estate and infrastructure, a strong need for replacing old devices, and strong overseas demand thanks to the Belt and Road Initiative.
Zhang Cheng, a researcher at Huatai Securities, said the excavator industry will witness steady expansion, thanks to the modest recovery in infrastructure investment growth and resilient real estate investment.
Leading companies have witnessed improved competitiveness with good long-term development potential, he said.
From 2012 to 2016, the construction machinery manufacturing sector in China saw a recession of sorts as market demand slipped. After a nearly two-year rapid expansion, the segment's growth started to slow last year.
Earlier this year, China rolled out measures to support infrastructure investment. The local governments' special bond issuance helped promote investment in infrastructure and support economic growth.
Zhang from Bohai Securities said the next five years will be a vital period of opportunities for the construction machinery industry to improve its quality and efficiency, and to transform and upgrade its development.
He said the efforts to boost insufficient infrastructure are expected to continuously increase, as the economy is undergoing downward pressure.
At the same time, construction related to the Belt and Road Initiative, rising labor costs and stricter requirements for environmental protection will continue to underpin the steady sales increase of construction machinery such as excavators, Zhang said.
In November, major excavator producers sold 19,316 units, an increase of 21.7 percent year-on-year, according to the industry association. Sales in the domestic market stood at 17,159 units, up 21.2 percent, the association said.