National rail operator's name change complete
By Wang Keju and Zhong Nan | China Daily | Updated: 2019-06-19 09:15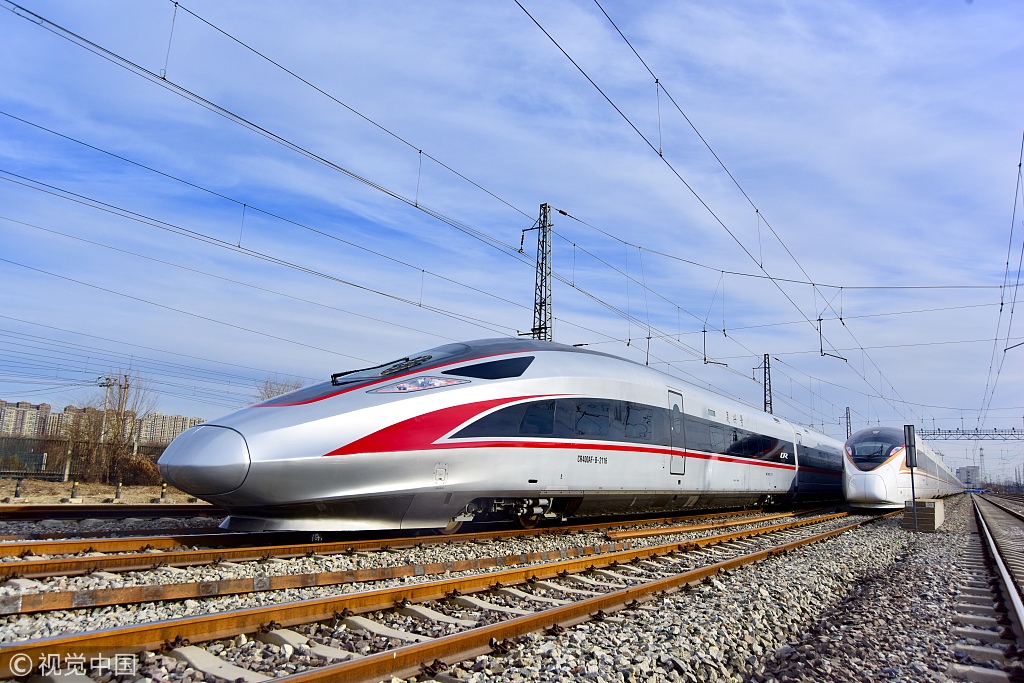 The China State Railway Group's new moniker part of marketing vision
China's national railway operator finalized its restructuring and name change on Tuesday, an effort expected to make it more market-oriented.
The China Railway Corporation has been renamed China State Railway Group Co Ltd, a wholly State-owned enterprise with registered capital of over 1.73 trillion yuan ($251 billion), according to a statement from the company on Tuesday.
It is part of the country's corporate reform with a goal to foster a modern railway enterprise and to separate government functions from business operation.
Since 2017, China Railway Corporation - established in 2013 after the former Railway Ministry was dissolved - has carried out institutional reforms, including streamlining its administrative organs and restructuring regional railway bureaus. Previous media reports had quoted insiders saying that restructuring the corporation would be the last move of a three-step corporate reform of the national railway system.
According to the statement, the company is run by the central government, and the Ministry of Finance exercises the responsibilities of the investor on behalf of the State Council. The group corporation with a board of directors is an authorized investment entity and can establish subsidiaries, branch companies and representative offices in line with business development needs.
The company will be responsible for the national railway system's operation, construction and safety, as well as nonprofit transport jobs, according to the statement.
An unnamed person in charge of the company said in the statement that the establishment of China State Railway Group will help optimize railway resources and turn a bigger profit, and it will enhance risk-prevention and the market competitiveness of railway enterprises.
It will also make the company run in a more market-oriented fashion and upgrade its quality of passenger and cargo transportation services to meet the growing needs of the public, he said.
Zhou Lisha, a researcher at the research institute of the State-owned Assets Supervision and Administration Commission of the State Council, said the restructuring has offered the new group more power to diversify its business in the area of domestic passenger and freight train transportation, and also has allowed it to expand its business scope to areas such as train maintenance and railway express service. Furthermore, it also provides the opportunity to conduct more international freight and even passenger train services in partner economies participating in the Belt and Road Initiative, she said.
"In addition to the Beijing-Shanghai High-Speed Railway Co Ltd, which is preparing to go public at some point, more capable subsidiaries within the group could also have the chance to be listed in the stock markets, as the new company has become more commercialized," she added.
Xinhua contributed to this story.