Brazil's Marta sets record with 17th World Cup goal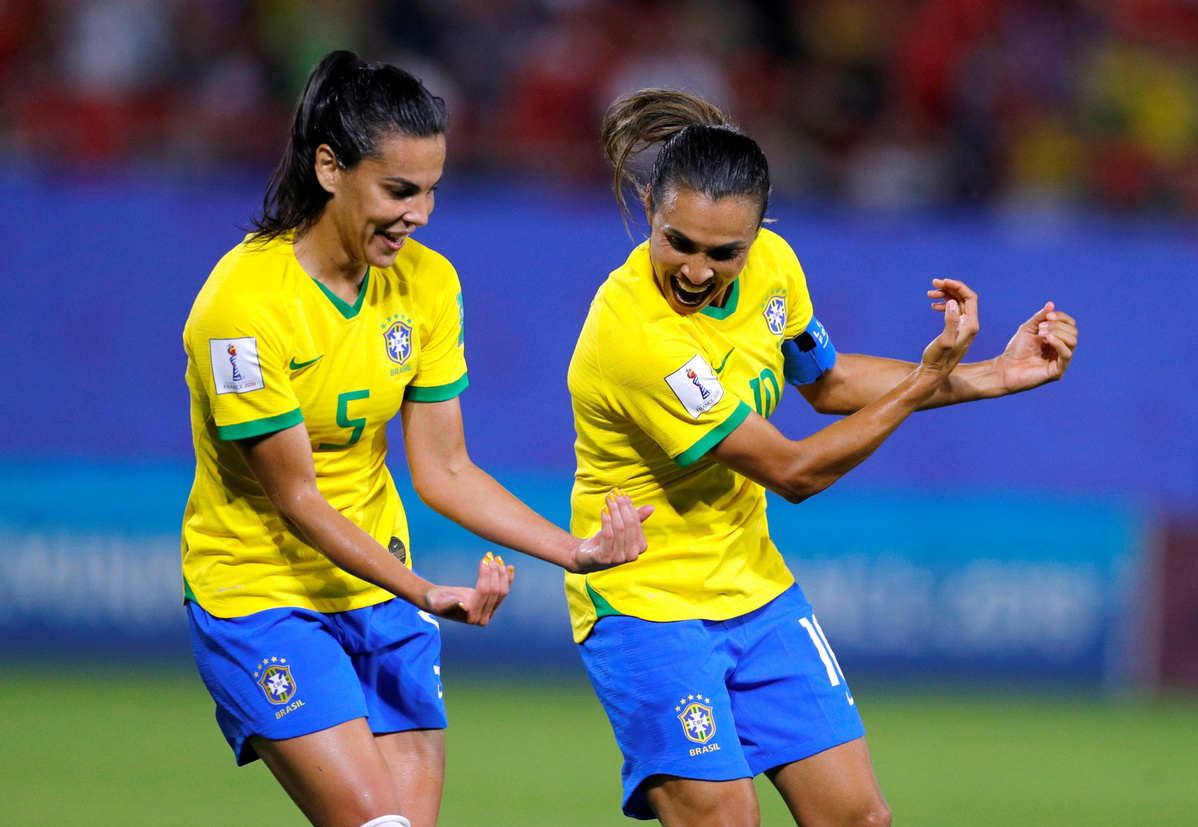 VALENCIENNES, France -- Brazil women's football legend Marta scored a record 17th World Cup finals goal to award her team a place in the last 16 with a 1-0 win over Italy on Tuesday.
The sixth-time world player of the year converted a penalty kick in the 74th minute to make herself the all-time leading scorer at men's or women's World Cups, overtaking retired Germany striker Miroslav Klose who has 16 under his name.
"I am very honored, happy to write the history in a sport that for some people is still seen as a men's sport," Marta said.
"We are breaking records, showing how much women's football has been developing. It's a story not only for Marta, but also for all women out there," she said.
Thanks to Marta's crucial goal, Brazil qualified for next phase as the third-placed team of Group C.
"We were obviously targeting the first place of the group, but this is a World Cup after all. Now it doesn't matter who will cross our path. We cannot choose it," said Marta.
"We have cleared a goal of ours: qualifying. Now it's a matter to get ready and to try to go further," she said.
Italy, who had qualified for the knockout stage prior to the match, created two good scoring chances through Barbara Bonansea in tonight's duel.
Brazil, who hit the bar through Andressinha's free kick in the first half, gained upper hand after break.
As Australia crushed Jamaica 4-1 at almost the same time, the top three through Group C collected the same six points. Italy are on top with scoring seven goals and conceding two, followed by Australia with a record of 8-5 and Brazil with 6-3.
The top two finishers of the six groups plus the four best third placers will advance to the round of 16 knockout stage.
The respective opponents at the final 16 remain undecided.