Putin, Trump could meet briefly at G20
By REN QI | China Daily | Updated: 2019-06-19 08:53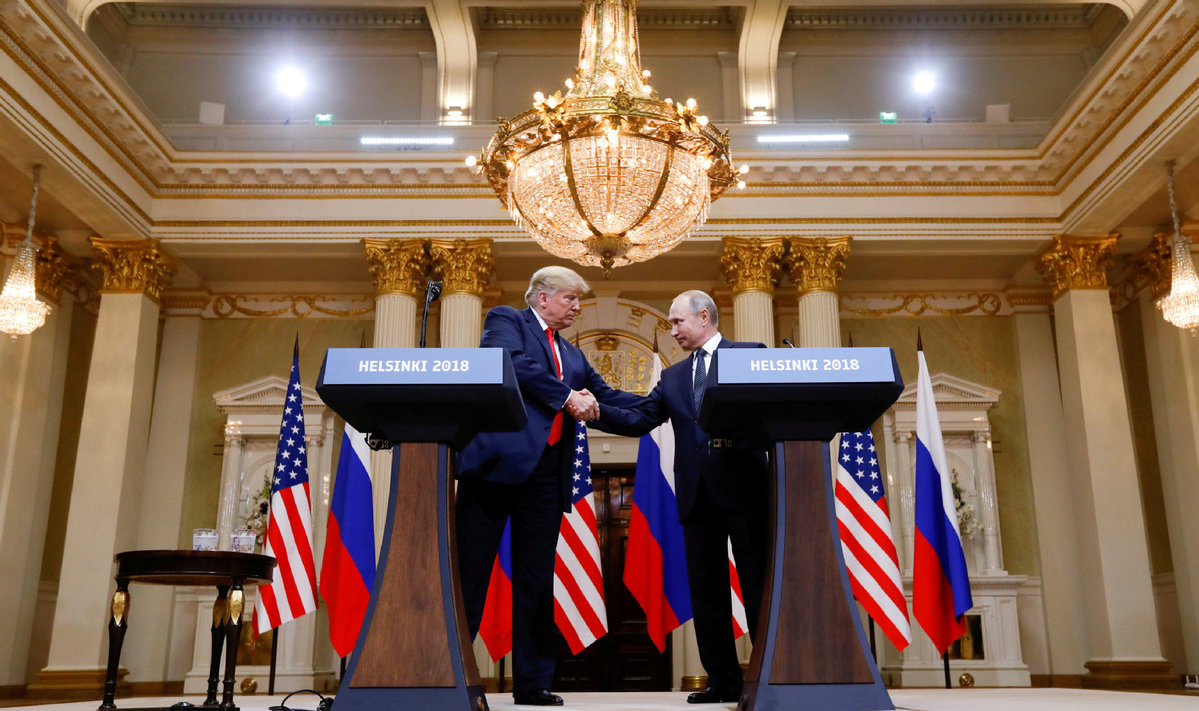 The Kremlin said on Monday that Russian President Vladimir Putin and US counterpart Donald Trump could meet briefly at the G20 in Japan next week, but Moscow has not received any proposals from the United States.
Kremlin spokesman Dmitry Peskov said on Monday: "There's no news on a possible full-scale meeting between Putin and Trump in Osaka, Japan. That means the American side has still not formulated any initiatives or proposals on this."
Peskov added that "one can't rule out a brief meeting between them while they are standing up, but this won't be a full-scale meeting".
The G20 summit is scheduled to take place in Osaka on June 28-29.
A Russian presidential aide, Yuri Ushakov, said earlier this month that plans for a Putin-Trump meeting in Osaka were "up in the air" because "the US still hasn't specified them".
Although US Secretary of State Michael Pompeo said at his meeting with Putin in Sochi, Russia, on May 14 that Washington was ready for such a meeting.
Russia's Kommersant newspaper said the Putin-Trump meeting will be in limbo due to an earlier New York Times story about US hacker attacks on Russia's power grid.
The New York Times quoted sources reporting that the hacker attacks were intended as a warning to Moscow against its alleged efforts to meddle in the 2020 presidential election.
Kommersant said the new leak was aimed at provoking Moscow's confrontational stance and undermining the normalization of Russian-US ties before the G20 summit.
Ruslan Pukhov, director of Moscow's Center for Analysis of Strategies and Technologies, shared a similar opinion. He said the leak about US hacker attacks on Russia's power grid ahead of the Osaka meeting may have a serious destabilizing influence, given the current conflict between the two countries.
Putin and Trump held their only full-fledged talks in Helsinki, Finland, in July. Apart from that, the two leaders held brief meetings at international events in 2017 and 2018.
However, Trump canceled a meeting with Putin at the G20 summit in Argentina's Buenos Aires in 2018 following an incident involving Ukrainian navy ships in the Kerch Strait, though the two leaders did hold a brief conversation on the summit's sidelines.
Moscow said later that Russia was ready for dialogue with the US but it should be initiated by Washington, according to Tass News Agency.
AFP contributed to this story.