In 5G market, China puts money where its mouth is
China Daily | Updated: 2019-06-19 08:32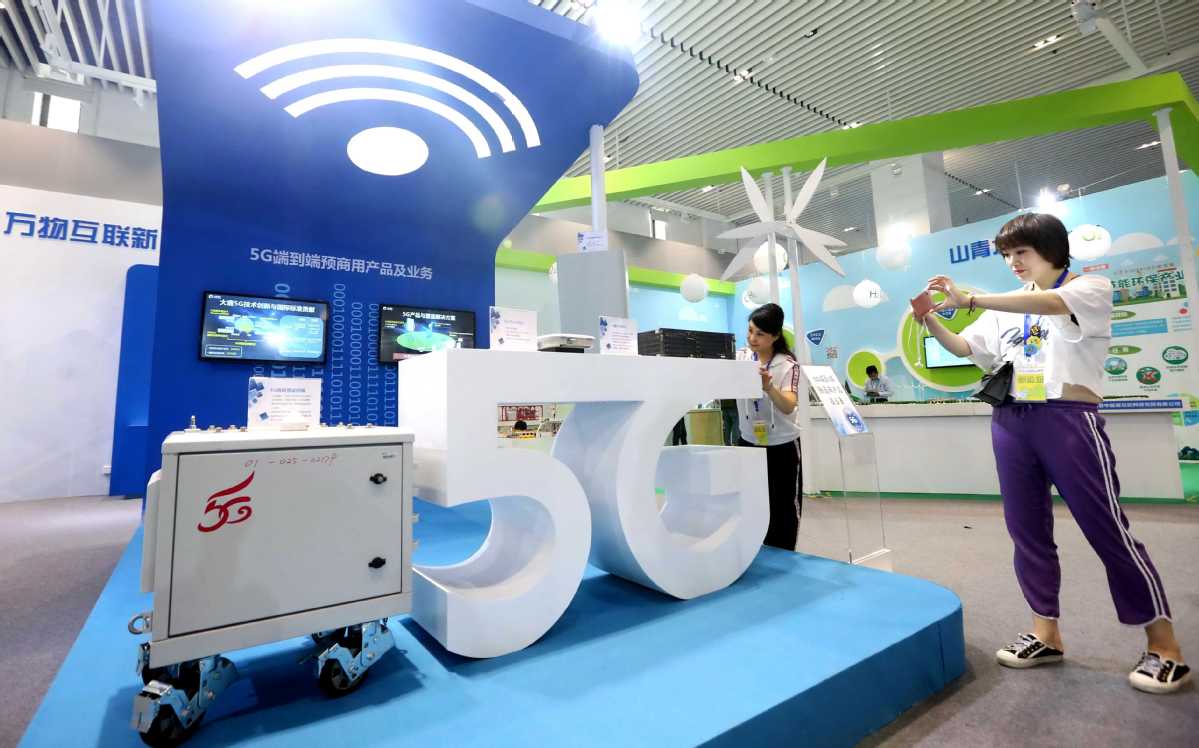 CHINA MOBILE, one of the four licensed 5G operators in China, recently signed some large-scale purchasing deals on 5G equipment and facilities with Huawei, ZTE, Ericsson and Nokia. Beijing News comments:
That Ericsson and Nokia will become suppliers of 5G equipment for the Chinese market is noteworthy, as it indicates that despite Huawei's leading position in the field, China has opened its door to other 5G equipment providers from around the world.
The other three licensed 5G commercial use operators are expected to unveil their procurement plans soon.
Now, the starting gun has been fired, a large-scale 5G infrastructure construction will sweep the country. It is estimated the overall investment in 5G in China will increase from 17.56 billion yuan ($2.54 billion) this year to 221.65 billion yuan five years later. The return is even more remarkable, as the economic output that the commercial use of 5G will directly bring about from 2020 to 2025 is forecast to total 10.6 trillion yuan.
Apparently, the cake of China's 5G market provides opportunities for all relevant enterprises in the industry. And this will be win-win cooperation coming along with the advancement of technology.
Huawei will provide for about 50 percent of the 5G equipment for China Mobile; ZTE, another Chinese corporation, less than 5 percent; and Ericsson and Nokia combined, more than 40 percent. Which shows China's openness and support for economic globalization. As long as foreign companies meet relevant requirements, they can compete for orders of the Chinese market through transparent and equal means, and the Chinese government will never disturb normal industrial and business cooperation.
Although the Chinese enterprises claim more than 30 percent of the patents of 5G standards, they have not taken advantage of their leading position to force out competitors from other countries, as it is a consensus among them that the future of 5G and breakthroughs of the next generation of telecommunications technologies lie in international collaboration, not working behind closed doors.
In stark contrast, the United States has left no stones unturned in its bid to split the world on the research, development and application of a technology that aims to connect the world.