Alibaba plans 1:8 share split ahead of HK float
China Daily | Updated: 2019-06-19 07:31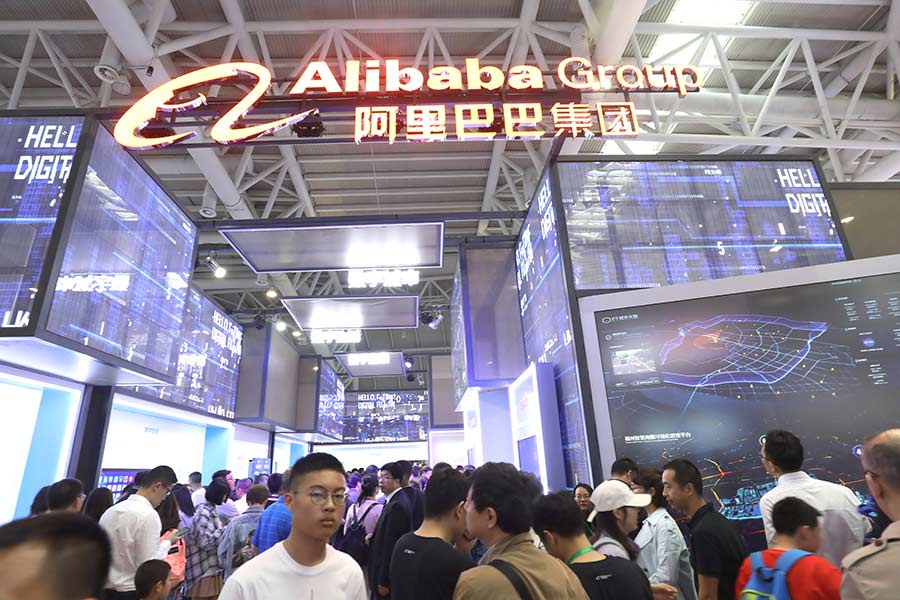 SHANGHAI-Alibaba Group Holding Ltd is planning a one-to-eight share split as the e-commerce giant prepares for a stock sale that could be Hong Kong's largest since 2010, Bloomberg reported on Tuesday.
The company is proposing to increase the number of ordinary shares eightfold to 32 billion, it said in a statement. The proposal will be discussed and put to a vote at its annual general meeting in Hong Kong on July 15. If approved, the split should take effect no later than July 2020.
Alibaba is said to have filed for a listing in Hong Kong last week via a confidential exchange application. That sale of stock, which could raise as much as $20 billion, will replenish the online retailer's war-chest and help it attract investors closer to home.
In the Hong Kong offering, the company will seek to preserve its governance system where a partnership of top executives has rights including the ability to nominate a majority of board members, a person familiar with the matter has said.
It's possible also that the company may not need to seek a waiver, as the city's listing rules allow some Chinese issuers who have already listed on an established international bourse to keep their existing structures in a secondary listing.
The e-commerce to cloud-computing conglomerate is said to have picked China International Capital Corp and Credit Suisse Group AG as lead banks. While China's largest corporation could raise up to $20 billion, Alibaba has not finalized its fundraising target, the people said.
The listing plans come more than four years after Alibaba went public in New York after raising $25 billion in what remains the world's largest initial public offering.
The online-retailing giant, which does the bulk of its business in China, recently had a market capitalization of about $417 billion and is one of the country's two most valuable companies. Its major internet rival Tencent Holdings Ltd is listed in Hong Kong.
Analysts believed that a second listing in Hong Kong would create another large market for Alibaba's shares, potentially boosting its valuation.
Hong Kong's stock exchange last year changed its rules to facilitate large Chinese mainland companies already listed overseas to add a secondary listing in the city. That included allowing them to file confidential paper work with the exchange.
The city's bourse also allows companies with different classes of voting stock to list in Hong Kong. This works for Alibaba, which has a complex governance structure that gives founder Jack Ma and other executives more say than other shareholders.
China Daily-Bloomberg