Beijing celebrates Sichuan culture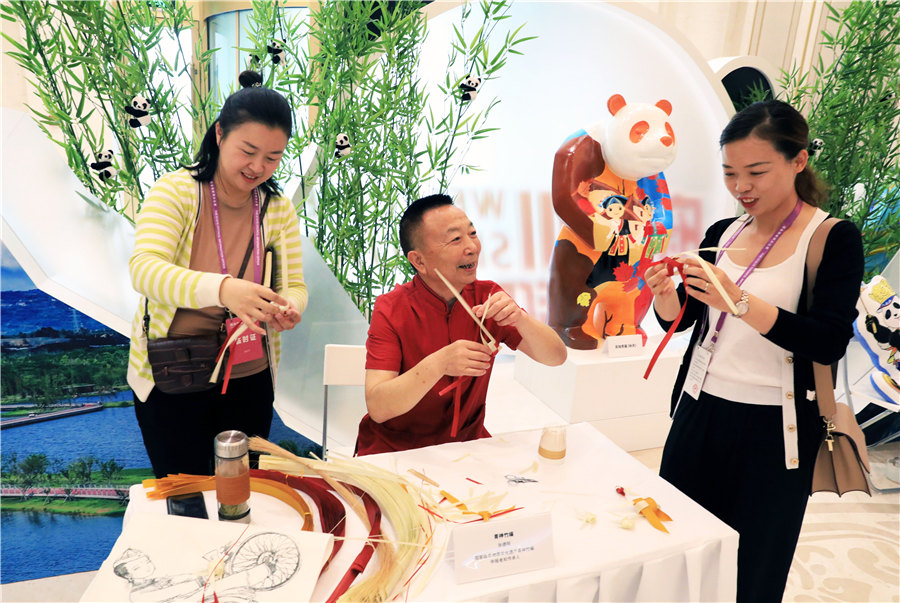 A cultural exhibition was held at the State Council Information Office on Monday, to celebrate the 70th anniversary of the founding of New China and the culture of Southwest China's Sichuan province.
Themed Sichuan culture and heritage, the event showcased intangible heritages such as woodblock New Year painting and bamboo weaving. Visitors were offered authentic Sichuan dishes – twice-cooked pork slices and mapo tofu.